VanCAF 2023 kicks off in two weeks today, and what's a kickoff without a kickoff event? Well, we're lucky to say we have a DOOZY for ya as on Friday, May 19th VanCAF welcomes Michael Nicoll Yahgulanaas to the Performance Centre at the Roundhouse Community Arts and Recreation Centre in Yaletown to celebrate the release of JAJ!
Like all of VanCAF's programming this event is FREE to the public but registration is required through Eventbrite right here!
https://www.eventbrite.ca/e/630445448307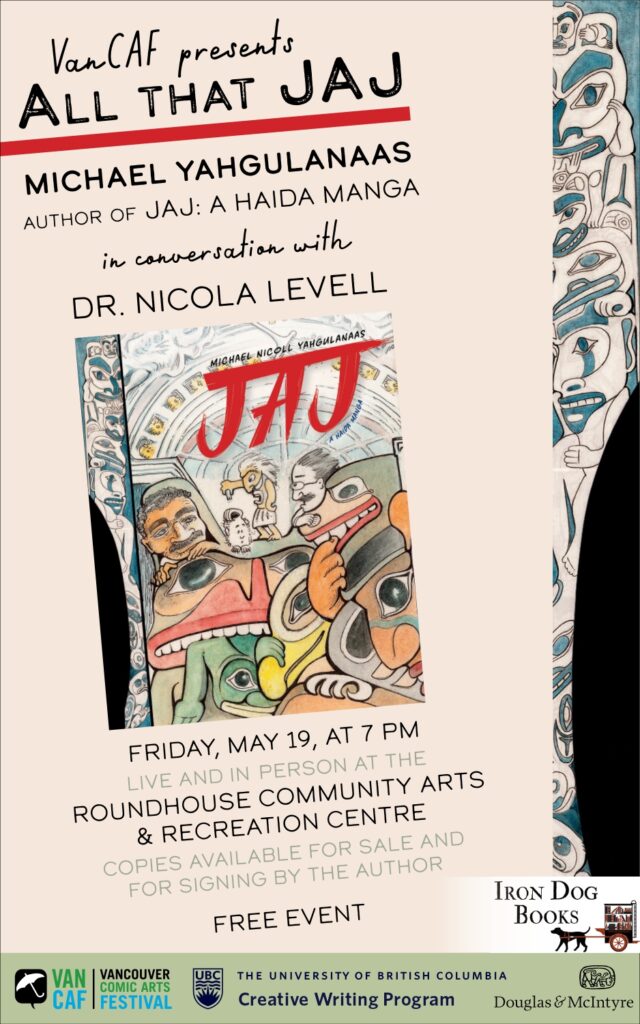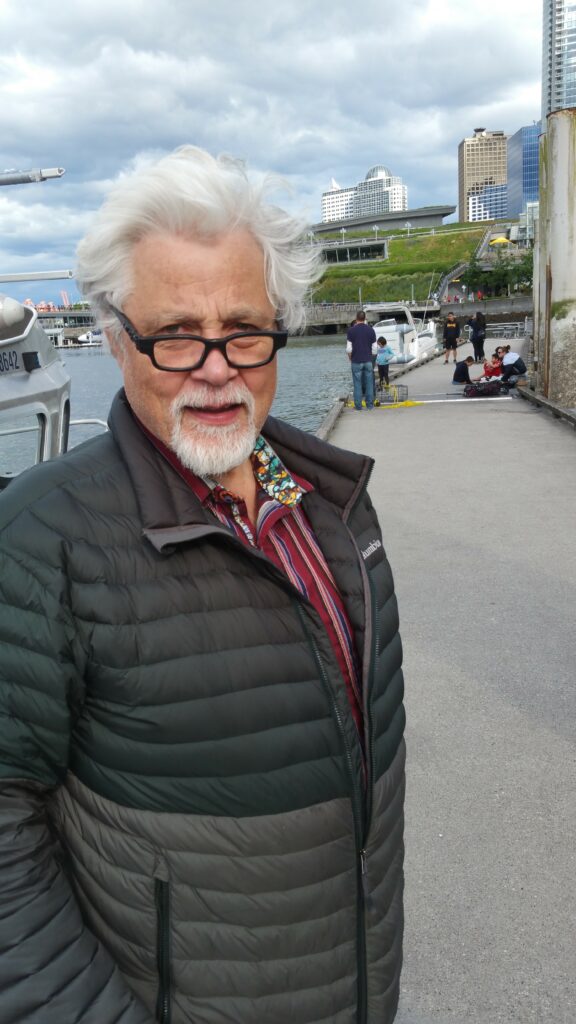 All that JAJ
Join us for a celebration of the release of the new Haida manga JAJ, written and illustrated by Michael Nicoll Yahgulanaas. The evening, hosted by the Vancouver Comic Arts Festival, will feature an entertaining and thought-provoking conversation between Michael and Dr. Nicola Levell.
JAJ tells the story of an encounter between the author's Haida ancestors and Johan Adrian Jacobsen, a Norwegian explorer sent to the West Coast in 1881 to collect artifacts for a museum in Germany. There will be opportunities to meet the author, purchase the new book, and ask your own questions about his work!
Book sales by Iron Dog Books!