What Is VanCAF?
VanCAF is The Vancouver Comic Arts Festival. It is a two-day celebration of comics and graphic novels and their creators, including an exhibition and vendor fair featuring hundreds of creators from around the world. Other Festival events include readings, panels and workshops. Since 2012, VanCAF has been held at the Roundhouse Community Arts & Recreation Centre in Vancouver, British Columbia.
Admission is free.
Information on the specific creators, events and exhibitions that will make up next year's VanCAF will be posted on this website as we get closer to the event!
History
VanCAF is meant for everyone, whether they're comic professionals, die-hard fans, or casual readers. For this reason, admission to all events is completely free, and participating fees for exhibitors are kept as low as possible. The festival seeks to support Vancouver comics, and to encourage local creators and stories.
The show has enjoyed a growing audience since 2012, attracting 3,200 attendees with 92 exhibitors in its first year. In May 2019, we boasted an astonishing 11,400 attendees, and 260+ exhibitors, spanning across two halls. In 2020 and 2021, we moved our festival online and have had some incredible, fun, and inspiring events!

The Vancouver Comic Arts Festival is managed and organized by the Vancouver Comic Arts Association, a non-profit organization dedicated to connecting local cartoonists with the community. As of November 2016, the Vancouver Comic Arts Festival is officially affiliated with the Toronto Comic Arts Festival (TCAF).
Staff & Board Members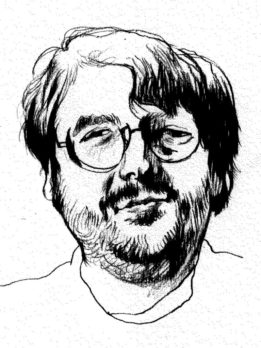 Jarrett Evan Samson (he/him) has spent almost 15 years working in comics retailing, beginning at Golden Age Collectables in Vancouver and most recently serving as the Events & Social Media Manager at the legendary Beguiling Books & Art in Toronto. He has also worked as a member of the Toronto Comic Arts Festival team (as well as its year-round shop Page & Panel) and previously served on the board of directors for VanCAF. Outside of comics, Jarrett has been a concert organizer/promoter, musician, writer, DJ, playwright, record label honcho and worn many further arts-industry hats. Jarrett is also the singer/songwriter of tolerated Canadian band Tough Age. (portrait by Connor Willumsen)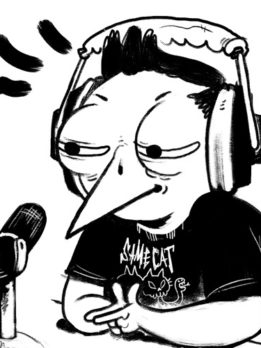 Before joining VanCAF, Robin McConnell (he/him) was the host of the long running Inkstuds Podcast. He has interviewed over 700 cartoonists and had a book of interviews published by Conundrum Press in 2011. Robin brings a 20 year history of working in non-profit settings, with significant experience in financial management and organizational capacity building. (portrait by Charmaine Verhagen)
Ilinca Barbacuta is a breathtakingly Canadian writer and illustrator based in Vancouver, BC. She prefers to work in traditional mediums, and is well known for her detailed work and delicate inking style. She primarily writes speculative fiction, with an emphasis on urban fantasy, and loves mixing genres. She likes human monsters, found families, monstrous humans, creepy tales, and happy endings. She's been published in numerous independent zines and anthologies, both for writing and art. When not creating, Ilinca can be found running more D&D games than she should, propagating her monstera, having a few too many feelings about Arthurian legend, and trying to find someone who will let her chat their ear off about fashion.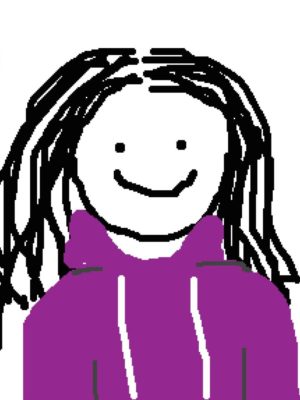 mary (she/her/她) is an immigrant living on the unceded and stolen lands of the Musqueam, Squamish, and Tsleil-Waututh Nations. Her love of stories through art started in childhood, thanks to manga classics like Doraemon, Detective Conan, and Sailor Moon. Over the years, her comics world has expanded, and she gravitates toward BIPOC stories exploring identities in diaspora and celebrating queer joy. She has worked in non-profit arts and the public service, in numerous capacities including communications, strategic planning, arts and cultural grants, and anti-racism and equity. mary loves podcasts, making and eating carbs, Bangtan Sonyeondan, and her food-obsessed cat Pepper.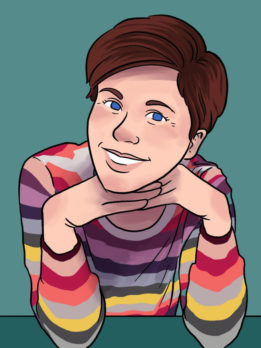 Haley (she/her) has been part of the VanCAF board since 2017, joining in as Secretary and moving to Vice President in 2020, and then to President in 2021. Her first comic convention she ever attended was in fact the inaguaral VanCAF 2012, where she realized that comics were the thing that brought her life immense joy. Since then, she has had her work published in several comic and art anthologies, successfully ran two comic kickstarters, and has drawn hundreds of wonderful pet portraits.
Outside of her design career in the label printing and flexible packaging industry, Haley can often be found at the dog park with her husband Jessy and their two dogs, Rusty and Ginger – heading out on a brand new adventure.
Find more of her professional work at haleyboros.com.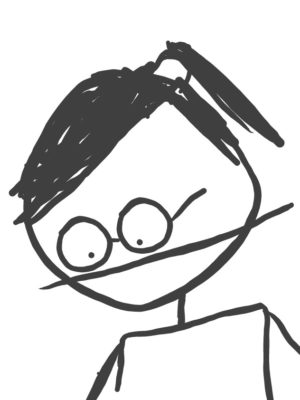 Atenas spent seven years as head librarian in Mexico at the biggest public library in Latin America with a collection fully in English. She has been living in the unceded Coast Salish territories for over three years, where she has worked at a couple of arts non-profits in the operations and finance side of things. Atenas had a late start with comics in life (the first comic she read was Blankets back in 2008) but once she was in, SHE WAS IN. She wrote her undergrad dissertation on Alison Bechdel's Fun Home. She spends her free time reading, playing board games and taking ridiculous pictures of her dogs. She can't draw to save her life.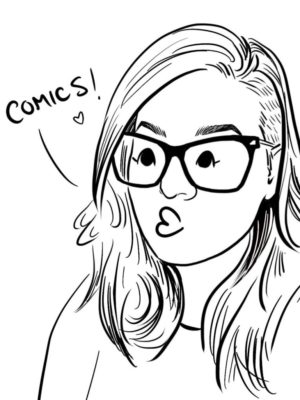 CC (they/them) first became a volunteer at VanCAF in 2015. They have become increasingly involved with the festival ever since, stepping into the role of board President in 2020. CC is passionate about equitable access to the arts, and is driven by a desire to illuminate more stories from voices that are underrepresented in the mainstream comics industry. They strongly believe in the accessibility of comics as a medium, and that the narrative layers of a comic are uniquely suited to conveying powerful stories and ideas. CC enjoys reading indie comics of all kinds, but has a particular soft spot for coming of age & slice of life stories about queer joy, explorations of anti-colonial sci-fi, and found family narratives involving rag-tag groups of characters who are mildly dysfunctional, yet overwhelmingly fond of each other. In their spare time, CC can be found goose-watching by the water, baking bread, over-watering their many plants, checking out queer community arts events, and giving passionate (occasionally unsolicited) speeches about the lyricism of BTS to anyone who will listen.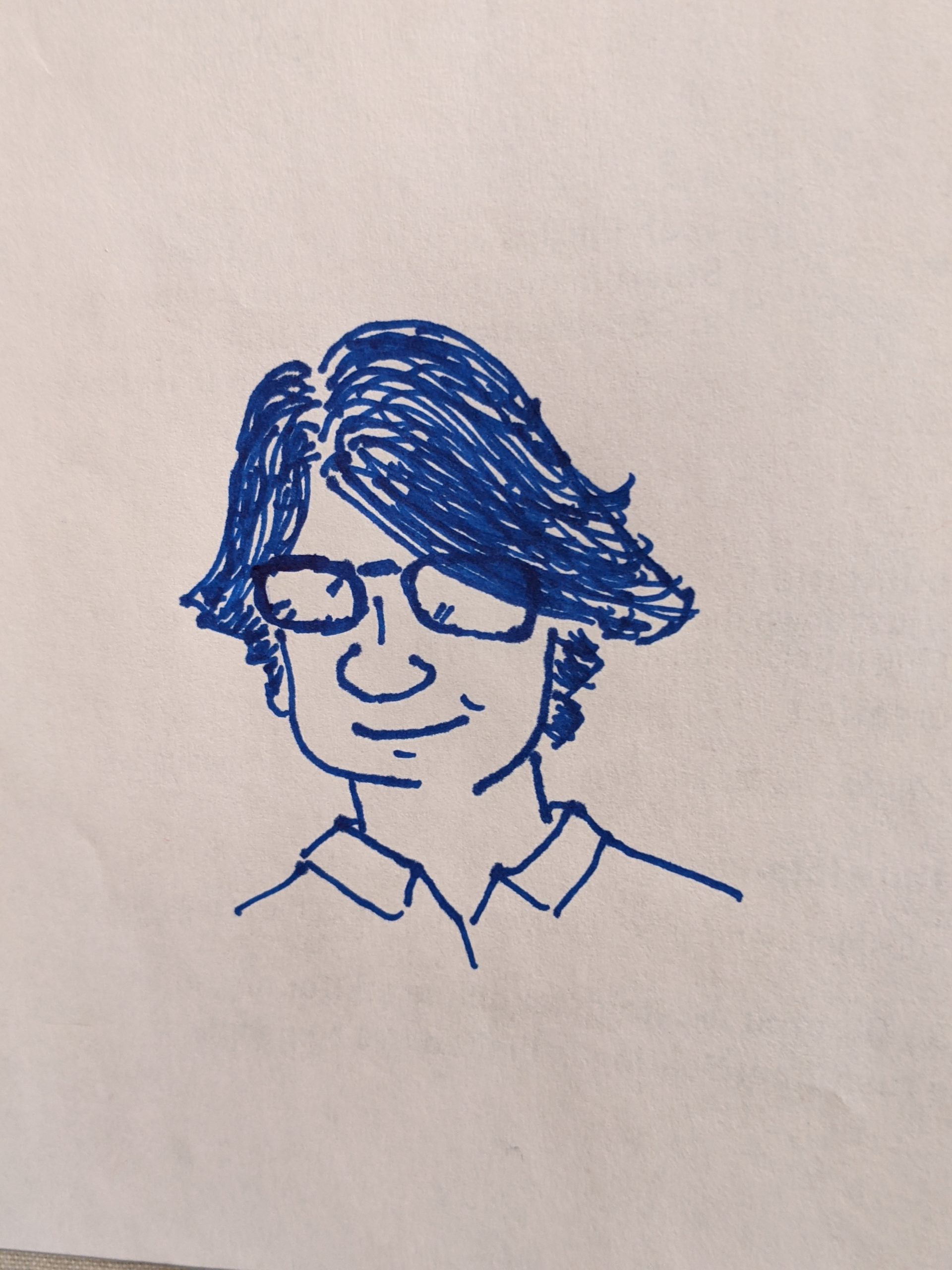 Miles Baker is the executive director of the Toronto Comic Arts Festival. He has worked in the publishing industry for 14 years, and has worked with TCAF for over 10 years. He lives in Toronto.