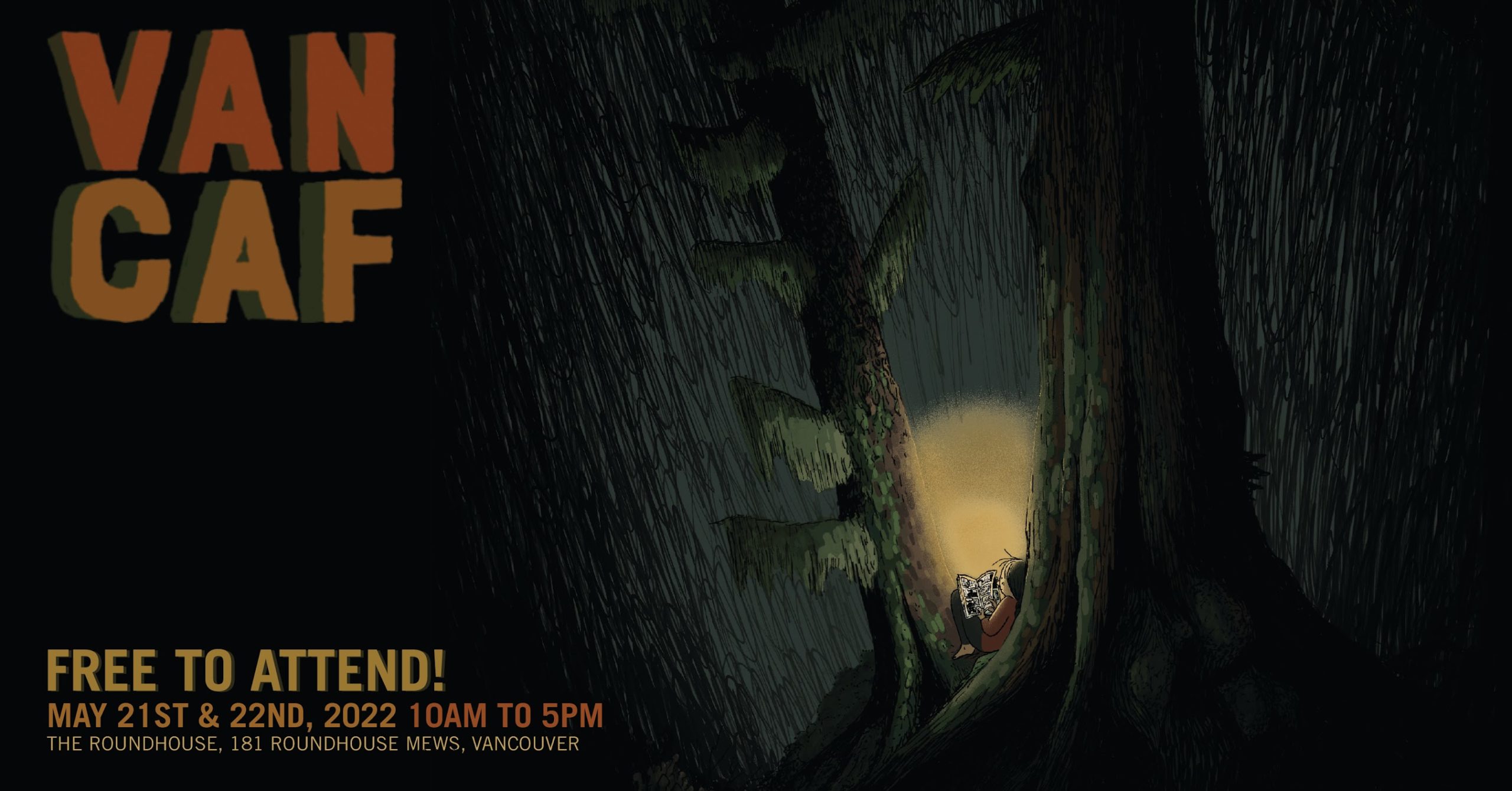 SPECIAL GUEST SIGNING TIMES AT VANCAF 2022!
We'll have a nice version of this up and posted on its own page soon, but I wanted to share it so YOU can plan for it now! All of our special guests will be signing in the Exhibition Hall at tables D6 & D7, next to the CLLDF table where you can pick up […]
Announcing our SALMON RUN Newspaper anthology!
The secret's finally out! VanCAF is proud to announce SALMON RUN, a free newspaper anthology curated by creator Cole Pauls! Salmon Run features work by 12 BC-based Indigenous Comic Artists: MICHAEL NICOLL YAHGULANAAS COLE PAULS ELIOT WHITE-HILL, KWULASULTUN GORD HILL ATHEANA PICHA BAILEY MACABRE STANKDADDY WHESS HARMAN KARLENE HARVEY MAYA MCKIBBIN OCEAN HYLAND TJ FELIX […]
VanCAF Partners & Sponsors