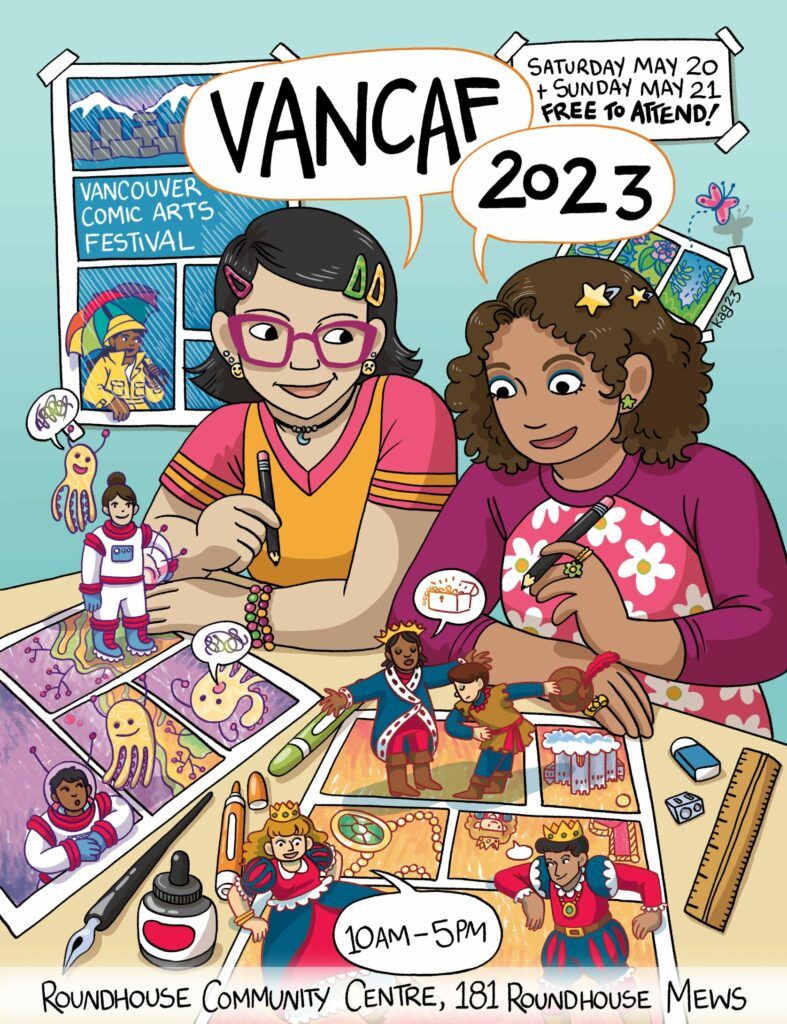 VanCAF 2024 (May 18th & 19th 2024) APPLICATIONS ARE OPEN!
The Vancouver Comic Arts Festival returns to the Roundhouse Community Arts & Recreation Centre May 18th and 19th 2024 and you can apply NOW to come and be a part! Just follow this link and fill in our submission form! Applications are open NOW until midnight on Sunday, November 26th, 2023! Be an earlybird and […]
VanCAF welcomes Ryan Dyck as our new Executive Director!
We're very excited to finally welcome and officially announce VanCAF's new Executive Director, Ryan Dyck! Ryan comes to us with years of experience at every level of the local Vancouver arts scene, including a long stint as the label manager at Mint Records. Having known Ryan for over a decade and worked with him professionally […]
VanCAF 2023 Special Guest signing times!
All signings take place at the CLLDF signing tables in the Exhibition Hall, F9 & F10. SATURDAY, MAY 20TH: JEFF LEMIRE: 11:00AM-1:00PM MIKE HOLMES:11:00AM-1:00PM DAN SANTAT: 12:30PM-2:30PM MEREDITH GRAN: 1:00PM-3:00PM HO CHE ANDERSON:2:00PM-4:00PM AISHA FRANZ: 3:00PM-5:00PM JUSTIN GRADIN: 3:30PM-5:00PM SUNDAY, MAY 21ST HO CHE ANDERSON:11:00AM-1:00PM MEREDITH GRAN:11:00AM-12:30:PM DAN SANTAT: 11:30AM-12:15PM MIKE HOLMES:12:30PM-2:00PM JEFF LEMIRE: 1:00PM-3:00PM […]
VanCAF Partners & Sponsors