We're so thrilled to finally debut our VanCAF 2023 poster by the incredible KATHLEEN GROS! And here it is! no more talking, comics are a visual medium!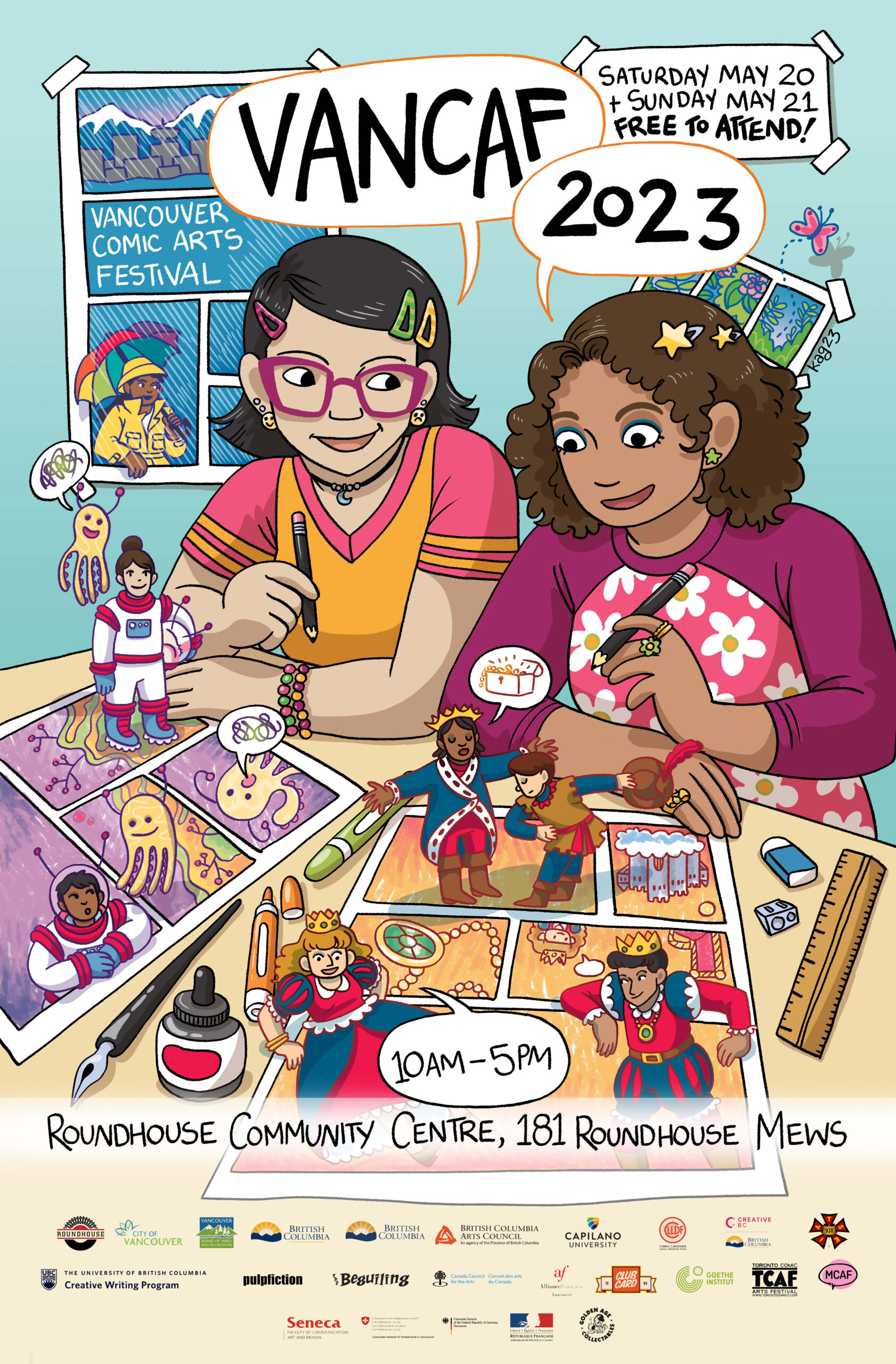 About the artist:
"Kathleen Gros is a cartoonist living in Vancouver, BC.
Her most recent graphic novel Anne: An Adaptation of Anne of Green Gables (Sort Of) was released in 2022. She is currently working on her next graphic novel, which will be released in 2025. Details on that can be found here.
Her other works include Jo: An Adaptation of Little Women (Sort Of) (HarperCollins 2020), Last Night at Wyrmwood High (Cloudscape Comics, 2015), and the webcomic Lunar Maladies (lunarmaladies.com, 2016-2020). She has contributed stories to several Cloudscape anthologies including Fantastic Frights, The Witching Hours, and Waterlogged: Tales of the Seventh Sea.
In 2021 she was selected to participate in the Blind Date Project, facilitated by TCAF and the French Embassy in Canada.
She graduated with a BFA in Illustration from Emily Carr University of Art and Design in 2015 & teaches comics in the Continuing Studies program at Langara."