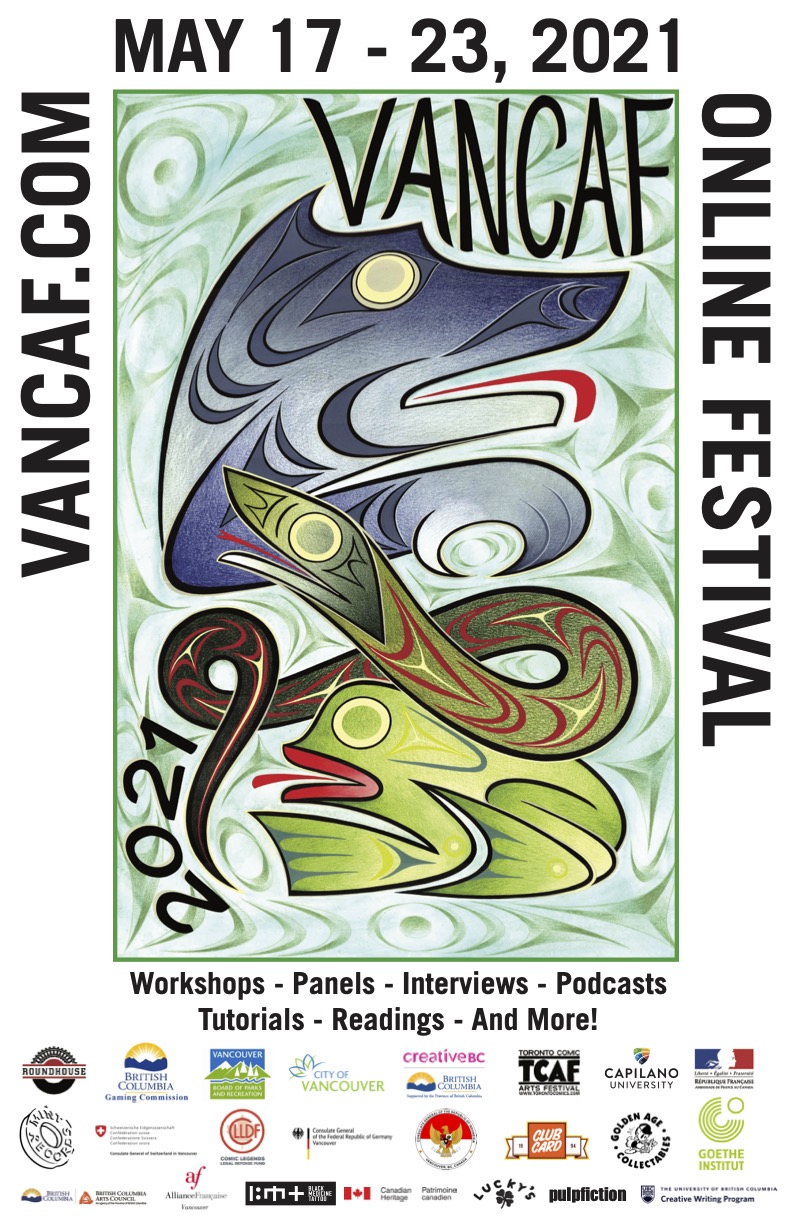 We are so excited to present our the poster for our 2021 festival! Illustrated by Atheana Picha, graphic design by Haley Boros.
Artist statement: This poster is inspired by spring. The pieces depict a wolf, a snake, and a frog. The snake and the wolf are represented with more old-school iconography in the silhouette, while the frog is more contemporary. The background is filled with abstract Salish elements. Through these pieces I wanted to represent a broad scope of Salish design, with the balance of bright contemporary colours with "classical" design forms, all being tied together through Salish design language.
About Atheana:
Atheana Picha is a Coast Salish interdisciplinary artist from the Kwantlen First Nation, with Indigenous Fijian, and mixed European settler heritage as well. She attended Lanagara College in the Fine Art Program, focusing on ceramics and intaglio printmaking. Picha is now doing two apprenticeships, studying Coast Salish weaving with Musqueam weaver Debra Sparrow, and silver engraving with Squamish artist Aaron Nelson-Moody. Atheana is a two time recipient of the YVR Art Foundation Emerging Artist scholarship, and has worked with the Vancouver Mural Festival, and the Downtown BIA on murals in the city.
@atheanapicha
atheanapicha.work